Catwoman (Bombshell)
Posted on July 14, 2018
Difficulty: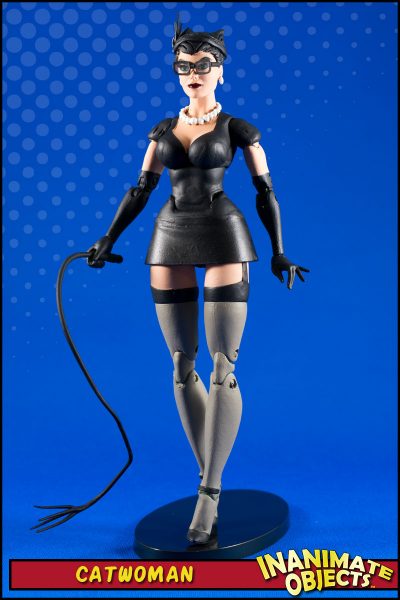 What to do with a spare Bombshell Poison Ivy figure? Turn her into Catwoman, of course.
The first challenge was the skirt. After several attempts, I found the best solution was a JLU Darkseid skirt. It was almost a perfect fit. It didn't quite meet up in the back, so I glued a piece of thin vinyl on the underside, acting as a "bridge," then filled in the gap with Magic Sculpt. I used the same epoxy to fill in some of the etched lines and to create the sleeves, neckline, earrings, and pearl necklace.
That's Ivy's head under there. The hair and hat were shaped from Magic Sculpt. The "feathers" (what are those supposed to be?) are cut from vinyl. The glasses are vinyl, too. Whoo-boy. Those were a pain!
Easily a new favorite of mine.
Created July 2018