Catman
Posted on June 29, 2013
Difficulty: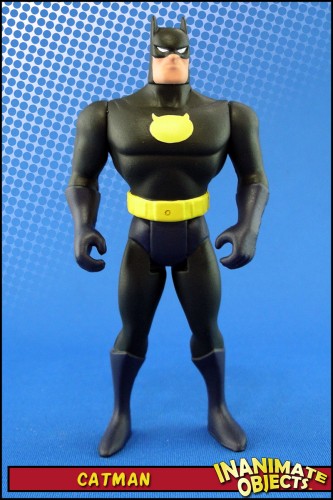 Mattel gave us 4 out of 5 members of the Justice Guild. Yeah, that's just the class act that Mattel is. So, as usual, the customizers have to fill in the gaps.
I used what has become the standard recipe for Catman. It's a BTAS Batman with the glove scallops chopped off. I Dremeled off the neck cowl line, and built up the shoulders and neck with some Magic Sculpt. Some paint and a decoupage logo and he's done!
Jump to the downloads section and grab Catman's emblem for your own custom!
Created June 2011