Captain Atom
Posted on June 29, 2013
Difficulty: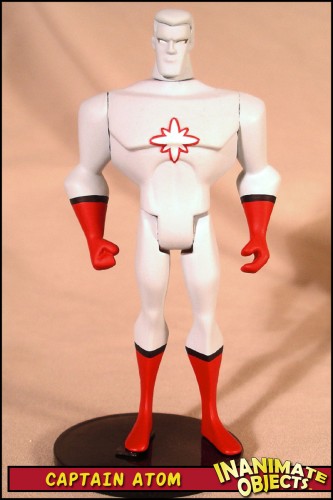 Captain Atom was my first use of the fantastic AMAZO/Starman base that Mattel has provided for us.
The project is a relatively simple one. For once, there were no sculptural details to remove or add to the body. For Cap's head, I chose Waverider. Once the translucent hair is yanked off, the likeness is almost perfect. He just needed a new flattop haircut. A smooth paint job and a laser printed and decoupaged logo finished the job.
Pretty nifty, for a character I know next to nothing about.
Visit the downloads section to grab Captain Atom's emblem for your own customs!
Created Winter 2005