Calendar 2012
Posted on July 6, 2013
Difficulty: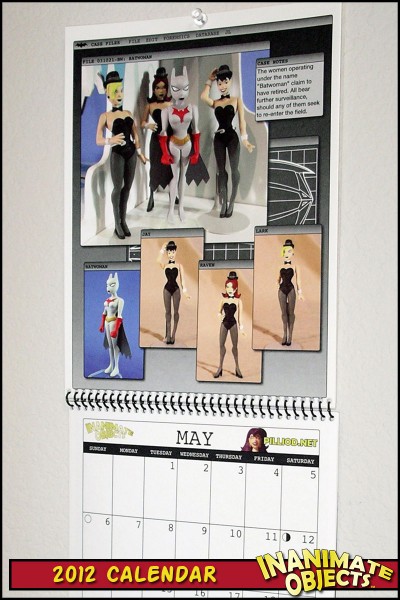 In what has become an annual tradition (is three times a tradition yet?), I present the Inanimate Objects 2012 calendar! The 2012 edition features photos of some of my favorite customs. This one wasa lot of fun to make. If I can't make customs for everyone, I hope some of you will at least enjoy some images of them on your wall.
As always, I'm making it available to everyone! You can download the full calendar as a print-quality PDF file, and then take it to a local printer. (I no longer recommend Office Depot.)
For my international friends using paper size A4, I recommend printing with "shrink to fit available size" turned on.
So happy 2012, folks! Enjoy! Jump to the downloads section to grab yours!
Created December 2011