Calendar 2011
Posted on July 6, 2013
Difficulty: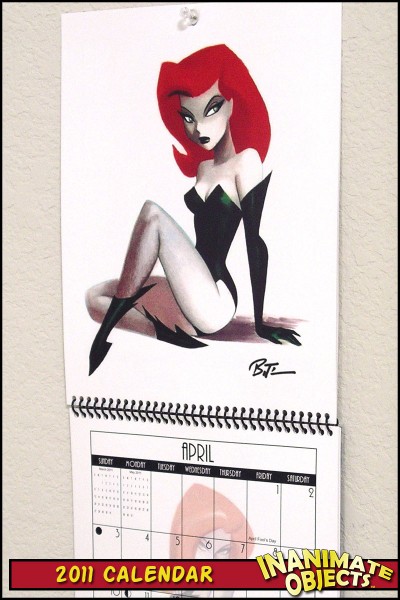 Last year's calendar was such a big hit, I felt obligated to continue what may turn into a tradition. The 2011 Calendar features art of the DC ladies as rendered by the mighty Bruce Timm!
Please bear in mind that some of the source material for these images was less-than-stellar, so some pixelation occurs.
As always, I'm making it available to everyone! You can download the full calendar as a print-quality PDF file, and then take it to a local printer. I consulted with several local print shops, from the mom-and-pops to the big chains, and I found the best deal was at Office Depot. This year the price was $12, including the spiral binding.
So happy 2011, folks! Enjoy! Jump to the downloads section to grab yours!
Created December 2010