Calendar 2010
Posted on July 6, 2013
Difficulty: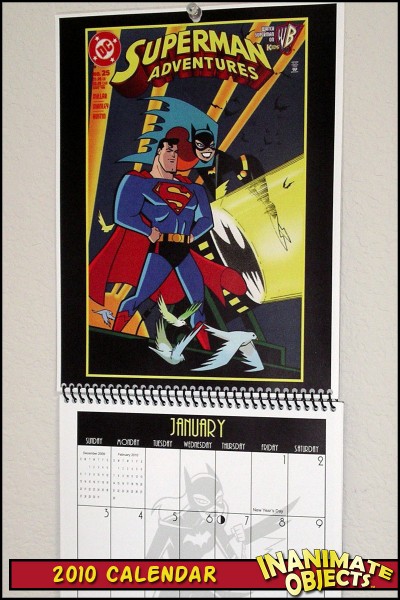 I recently bound my entire DC animated comics collection as a series of hardcover books. (I recommend this to everyone!) Before doing so, I scanned in all the covers.
The first big project I used the covers for was a 2010 calendar. Every year I seem to have a harder time finding a calendar I like, so I figured I'd make my own.
Best of all, I'm making it available to everyone! You can download the full calendar as a print-quality PDF file, and then take it to a local printer. I consulted with several local print shops, from the mom-and-pops to the big chains, and I found the best deal was at Office Depot. Just $10, including the spiral binding.
So happy 2010, folks! Enjoy! Jump to the downloads section to grab yours!
Created December 2009