Bumblebee (Bombshell)
Posted on July 15, 2019
Difficulty: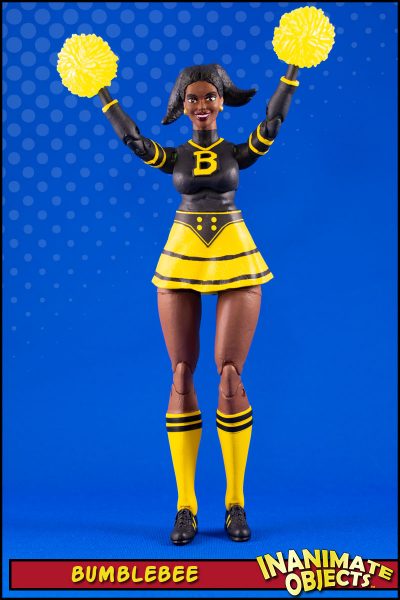 Bumblebee was one of the six Bombshells figures solicited by DC Collectibles and then cancelled. I was not prepared to take no for an answer. So I took matters into my own hands.
From the waist down, she's taken from a Bombshells Batgirl. The torso and arms are from a Bombshells Poison Ivy. Ivy's chest was filled in and, uh, reduced a little, and then the "B" sculpted on top. Bee's head is cast from a Bombshells Harley Quinn, with sculpted hair. Special thanks to Grinman for the the pom-poms! (Stolen from an anime figure.)
Oh, and the… belt? What is that at the top of the skirt? Whatever it is, I created that digitally and printed it out, and applied via decoupage.
There's a fair amount about this custom that is far from perfect. The skirt sits too high, and the hair needs some adjusting. But she's better than nothing, which is what DC Collectibles delivered.
Created Summer 2019