Boogieman
Posted on October 9, 2023
Difficulty: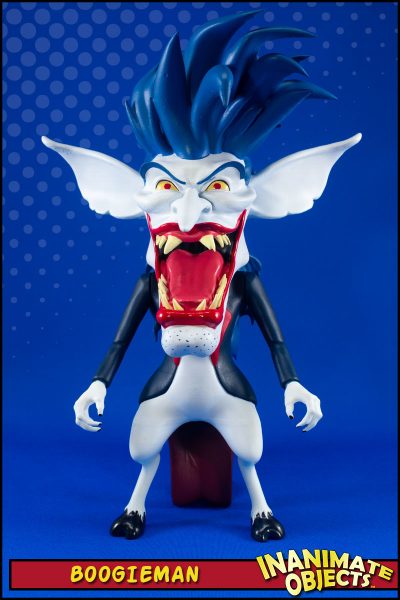 "The Real Ghostbusters" featured some terrific recurring villains, yet Kenner rarely made proper figures. When Diamond Select delivered their 7″-scale RGBs, I knew I'd want to make some in-scale villains to join them.
Boogieman was digitally sculpted by antonvezer. I purchased his files via CGTrader. Antonvezer designed his files to be in scale with the old kenner RGB. line. I scaled them up to 1:10 to match Diamond's line. That makes Boogieman almost 12″ tall! And at that size he was tough to print. All that hair! I wasted a lot of resin on multiple failed prints. But I was determined. In time, I finally managed a print I could work with.
He's essentially a statue. The arms swivel via magnets, but that's about it. His head is so big it is essentially locked in place.
This is the exact kind of thing I delved into 3D resin printing in the first place: oversized, wacky stuff that manufacturers and retailers would never touch.
Thanks Antonvezer!
Created March 2023