Black Mask
Posted on July 14, 2021
Difficulty: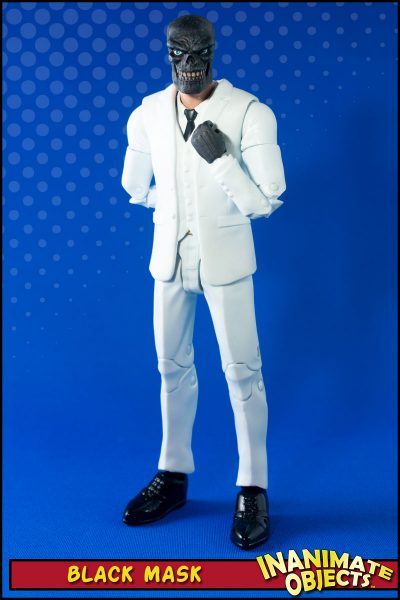 Sometimes, you gotta pick the low-hanging fruit. McFarlane's Fortnite Wildcard figure was perfect for a 1/10th-scale Black Mask. All I had to do was provide the head.
The obvious go-to head would be a Red Skull. But most of the Red Skull figures are too small for this body. However, the Red Skull head used for the Hasbro Onslaught build-a-figure was slightly larger than normal, and thus perfect for my purposes.
I had to fashion a neck peg from styrene rods, but otherwise I only had to paint the head and neck.
Created May 2021