Batwoman
Posted on June 29, 2013
Difficulty: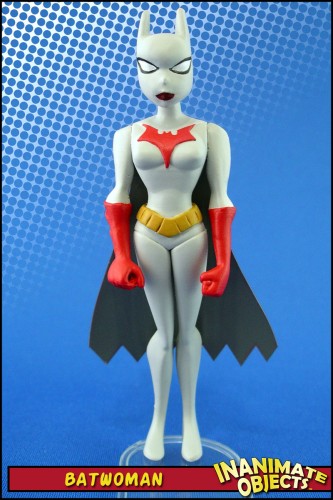 Batwoman is one of those projects I'd been meaning to get to for a long time, but other things always took priority. After seeing Tyke's Batwoman show up as his icon time and again, I finally took action.
The body is a Mattel Hawkgirl. The lower arms were swapped with those from a Mattel Batgirl. I added some Magic Sculpt to to blend those into the existing arms better. The belt and emblem are sculpted as well. The cape is cut from vinyl.
The head blends a Mattel Catwoman noggin (for the eyes) with a Hawkgirl mouth.
Created June 2011