Batsignal
Posted on September 29, 2023
Difficulty: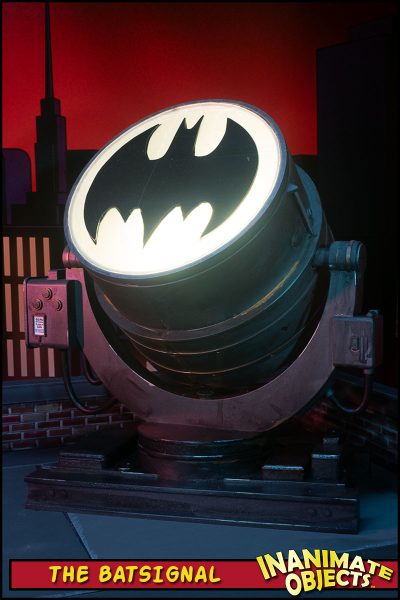 There are a LOT of Patreon subscriptions offering 3D print files. One of my favorites is Inprintcondition. Their stuff is always fun and useful! It's mostly Star Wars (which I love, but don't have room for), but there's plenty of Gotham in there, too. (And Indiana Jones, and a few other worlds.)
Their recent Batsignal is one of their best! It's a "generic" design, not tied to any film, show, or comic. But it captures the look like no other version does. More importantly, it's properly sized! I have several Batsignal pieces, and almost all are undersized.
It also includes four lens files to choose from: basic/Keaton, Bale, Affleck, and Pattinson. I added my own Harley lens. And inside the body are four spots meant to house small, battery-powered puck lights. This thing won't shine a signal across your room, but it illuminates well enough to add drama to your shelves.
I printed mine using Siraya Fast Tech resin on an Elegoo Jupiter.
Created June 2023