Batmobile (White Knight)
Posted on September 14, 2023
Difficulty: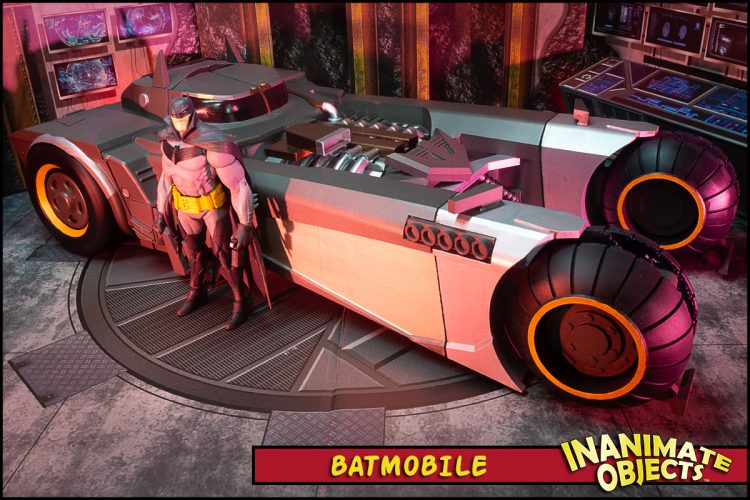 When I started to dive into the world of resin 3D printing, I had one primary goal: BATMOBILES. And near the top of that list was Sean Murphy's "White Knight" Batmobile. It took me the better part of two years (and a LOT of mistakes!), but I finally got there.
Fortunately, my quest got a turbo boost from digitallyforgeddesigns, who had prepared a number of great Batmobile models ready for printing. Without him, this (and future) projects could not exist. Thanks, man!
I printed this on an Elegoo Jupiter. For most of the parts I used Siraya Tech Fast. If I had to do it again, I'd probably go with Siraya Blue Nylon Black, mixed with some Siraya Tenacious, to make it a little more durable.
I strongly recommend Siraya brand resins. I had been using Elegoo resins, assuming the manufacturer of the printer would make compatible resins. I was wrong. Once I switched to Siraya resins, I jumped from a 60% success rate to 95%.
Ultimately, I had to cut most of the already-divided pieces into smaller chunks. The larger cuts proved too much for the Jupiter to handle. But smaller bits solved that problem. Of course, I have more seams showing now. And you might ask why I didn't put more effort into sanding them down. In truth, I did fill them as needed, and applied some light sanding. But the nature of resin printing, even in 6K, results in a "wood grain" effect. If I sanded down one area, I'd have to sand the entire surface to keep the texture even, and I just don't have the time or patience for that.
The original files were close to 1:12th scale, and I wanted 1:10 to better match McFarlane's White Knight figures. Everything was enlarged to 120%.
Digitiallyforgeddesigns files were only ever meant to be a "model," not a "toy," so there is no interior cockpit. This is, essential, one really big prop!
I added the removable flames, remixing some freely available flame files using MeshMixer.
This is the first genuinely large project I printed. As such, I learned a great deal, and there are many things I might do differently if I did it again. But that won't be anytime soon!
This thing is approximately 24″ long and 12″ wide, and weighs almost 9 pounds. And that's with most of the parts printed hollow!
Oh, and before anybody asks, no I will NOT print you one on commission. This cost hundreds of dollars in resin, to say nothing of my time and effort. (The print time is measured in days, not hours.) So unless you plan to make me an offer I can't refuse (such offers start with four digits), do not ask. You will be ignored.
Created May 2023