Batmobile (1970s)
Posted on April 11, 2020
Difficulty: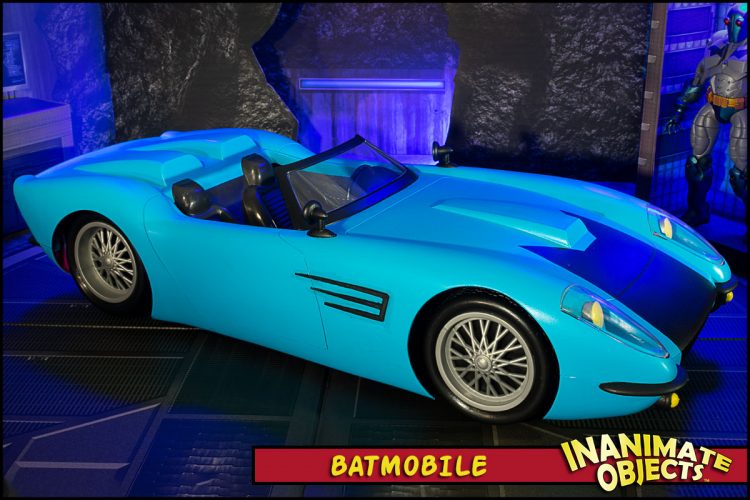 Thanks to the magic of the internet, it is now possible to learn about toys I never knew of in decades past, discover how they can be modified to meet current needs, and then actually find said items for purchase. Thanks to Ninjaburger1 over on the Fwoosh forums, I learned that the old Bratz convertible cruiser could pass as a terrific early 1970s era Batmobile, with just a little paint. I was able to find one easily on ebay for around $20. (Mine was magenta, but there's a white one, too. Maybe other others colors.)
I did not change the shape in any way. The whole car comes apart fairly easily via screws. A few pieces are snapped into place and would not cooperate, but I masked around them. I primed the pieces with Testor's Dullcote and then applied an appropriate shade of blue Rustoleum spray paint. (A few pieces were sprayed with black paint, such as the windshield frame.) I hand painted the black stripes on the side and the bat head on the hood.
The scale appears to work well with 6.5″ and 7″ figures. Below are photos featuring some older Mattel Batman figures (and the recent Alfred), and McFarlane's 7″ Batgirl and Nightwing.
I have since seen some repaints by other folks in various shades of blue and black. If you take on this project, make it your own! It's simple and fun. (Maybe add some bat fins to it.)
Thanks, Ninjaburger1!
Painted March 2020