Batman (Evolution)
Posted on June 29, 2013
Difficulty: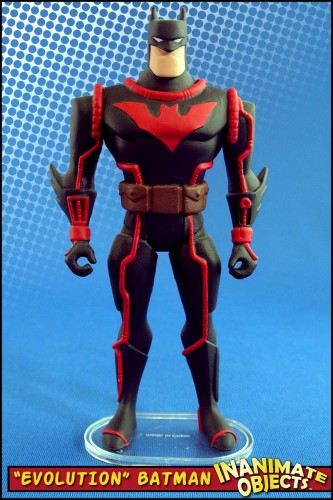 Obviously, this is slalom racer Bats, or whatever he's called this month, having been released half a dozen times now. It occurred to me while looking at him that, if painted properly, he'd make a neat transitional costume between the TNBA Bats and Batman Beyond.
The idea was that Bats had developed this techno-suit, but much of the technology was still cumbersome and on the outside. He also hadn't yet given up on his trusty old utility belt. The result is what you see here.
The only sculptural addition was the future Bat-emblem, cut from vinyl.
Created Summer 2002