Batman (Demon's Quest)
Posted on June 29, 2013
Difficulty: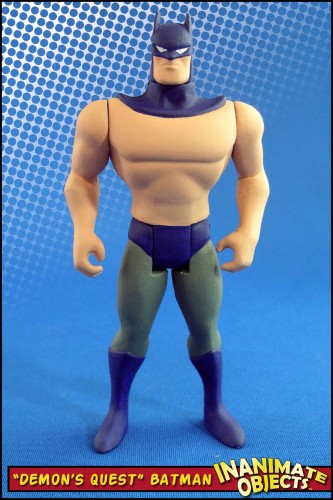 This Batman is part of my "lost wave" of figures. Like the others in this wave, he was fully sculpted almost two years before he was painted.
He's primarily an old school Batman with the utility belt Dremeled off, to match his appearance in the episode "The Demon's Quest, part 2."
A fairly simple but effective custom.
Created Spring 2005