Batman '92 (Returns)
Posted on September 29, 2023
Difficulty: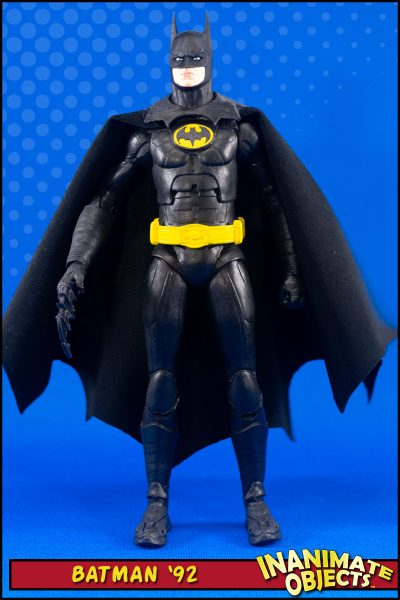 I'll admit, the results of this project are a bit odd. In 2023's Flash movie, Alt Flash crafts a costume from the old Batman Returns suit. McFarlane made a figure of that hybrid look, and that's the base of this figure. It captures the main parts of the suit well enough, including the torso and the boots.
The hands, the cuffs, the belt, the mantle, and the head all come from a 3D-printed kit by kyimcustoms. And he did a fine job preparing the parts.
Once assembled, though, the whole things feels oddly long and gangly. Kyimcustoms parts didn't change the proportions. That's all in the Flash base figure. But the end result looks like Batman spent some time stretching out on a medieval torture rack.
Still, this'll do as a Returns suit until a better solution comes along.
Created June 2023