Batgirl (White Knight)
Posted on July 15, 2020
Difficulty: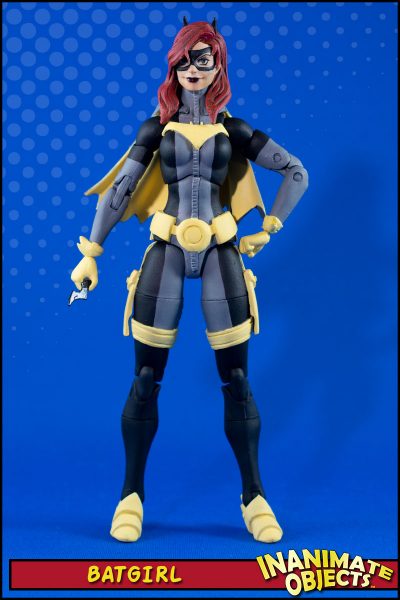 "Batman: White Knight" is the best Bat book to be released in almost 20 years. Fight me! So of course I had to make customs from it.
The story goes that DC was so enamored of Sean Gordon Murphy's Batgirl design that they incorporated elements of it into the mainstream Batgirl's costume. That particular version is what McFarlane produced as a figure. I just reverse-engineered it back to Murphy's version!
The only part that could really be reused was the head, but that's enough of a starting point. All I did to bring it up to White Knight standards was straighten the top of the mask by filling the void with some epoxy.
The base body is a DC essentials Catwoman. (Most of the Esentials gals will work, I just happen to have a spare Catwoman.) All the extra details (boots, pouches, Bat emblem, etc.) were added using Magic Sculpt. The cape came from my fodder supply. It was short and red, so I'm going to guess it used to belong to a Supergirl. The rest is paint.
Created May 2020