Batcave (Toybiz)
Posted on July 5, 2013
Difficulty: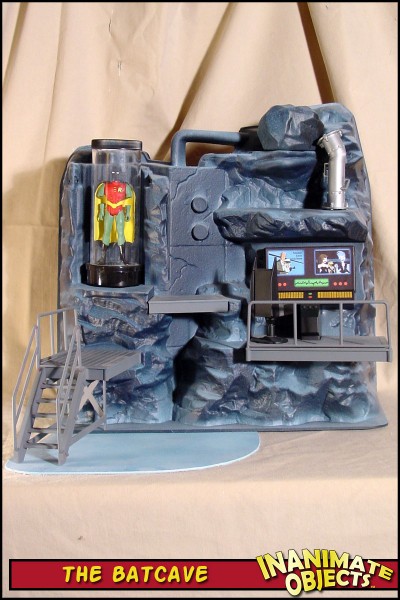 The original Batcave toy from the ToyBiz movie line was a nice sculpt, but horribly painted. I went over the original drab grey with many layers of blues and black, to match the cool colors of the animated style cave.
The catwalks were changed from bright red to a subtle grey, and the monitors were completely redesigned with animated images.
The access to the underground river (Nightwing's "kiddie pool") was an added touch that helped balance the design.
Created Spring 1999