Batcave Heroes Memorial
Posted on July 5, 2013
Difficulty: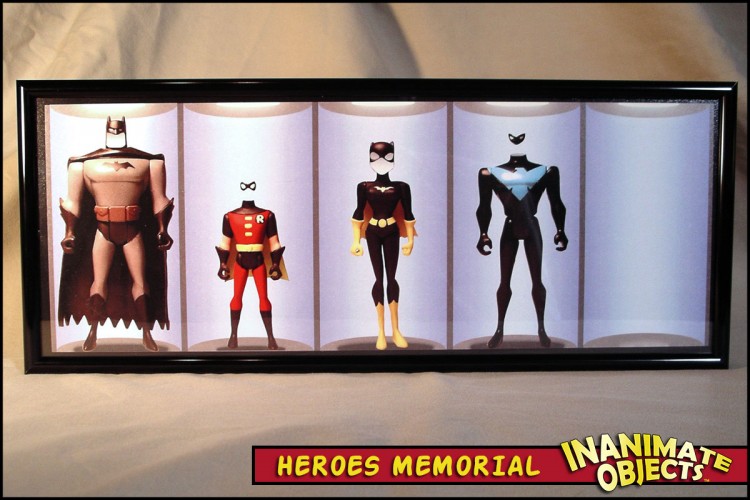 The Heroes Memorial was a great set piece seen in almost every episode of "Batman Beyond." This new updated version features the most accurate renditions of the figures yet.
The Heroes Memorial image file measure 6″ x 15″, and is designed to be printed on 11″x17″ paper. The frame for the Memorial is exactly that: a frame from the local arts and crafts store. Most places like Michael's and Hobby Lobby carry "frames by the side," meaning you can by a pair of 6″ sides and a pair of 15″ sides. The black metal frames work great for this project. Plexiglass was cut to fit (easily done by professionals at Lowes and Home Depot if you ask). Assemble the pieces and you have a great Batcave addition.
Jump to the downloads section to grab the necessary art to make your own Heroes memorial!
Casimir Summer 2004