Azrael
Posted on February 16, 2021
Difficulty: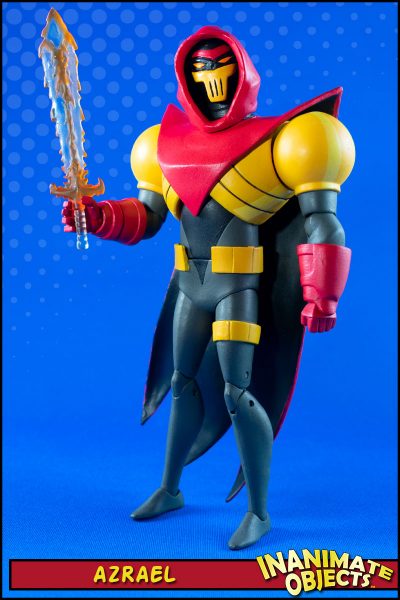 "Batman: The Adventures Continue" was announced with much fanfare. Suddenly, the previously solicited figures of characters that never appeared in the show made sense. Sadly, despite the impressive creative team, the comic book did not live up to expectations. I should probably stop talking about it now.
When DC Direct revealed the animated AzBats figure, I knew a red versions would show up somewhere. In that regard, the comic did not disappoint. If the figures line had continued, I feel certain this variation would have at least been considered by DC Direct. It's low hanging fruit. Alas, DC Direct bit the bullet, and that was the end of that.
So I took up the call myself. The only real change to the body was slicing off the collar and filling in the gap. Sadly, the head and hood had to be made from scratch. I would have liked to use a Phantasm hood and noggin, but the after-market price on her is insane. (And molding my existing copy of the figure was not an option.) So I turned to Super Sculpey. Not my favorite medium, but the various epoxies were just too sticky for something this large.
The rest is just paint. I don't know where that flaming sword came from, other than my fodder supplies, but it's near perfect.
Created February 2021