Alexsandr Kallus
Posted on July 7, 2021
Difficulty: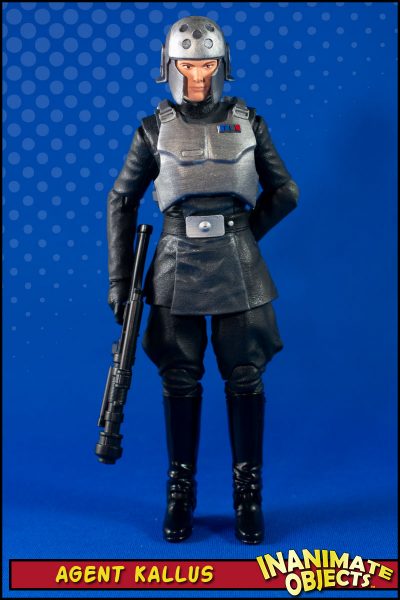 Star Wars Rebels does not get enough credit. Sure, it started a little shaky, but it was the first Disney-led Star Wars vehicle out of the gate. By the end, it cemented itself as one of the best and most important chapters of Star Wars. Just fantastic storytelling and characters all around.
Star Wars is in my DNA as much as the Bat, which you might not realize if you only know me from this site. But my relationship with Star Wars toys has been less thorough. When Hasbro started the black series, I was thrilled. I'd wanted Star Wars to jump into a larger scale for years. But reality had different plans for me, and I wasn't able to jump into collecting the line whole-heartedly. So now I pick and choose, and have a small shelf dedicated to the figures, trying desperately not to slide down that slippery slope.
But I love Rebels, and I have the whole crew. They needed another antagonist to stand with them on the shelf. It's surprising to me Hasbro never made a 6″ Agent Kallus. Thankfully, Scoundrel's Stock stepped in and produced a conversion kit for use with most Imperial officer figures. I used an Admiral Piett as the base. The rest is all the kit and paint.
Created May 2021