Airboy (Bombshell)
Posted on February 1, 2021
Difficulty: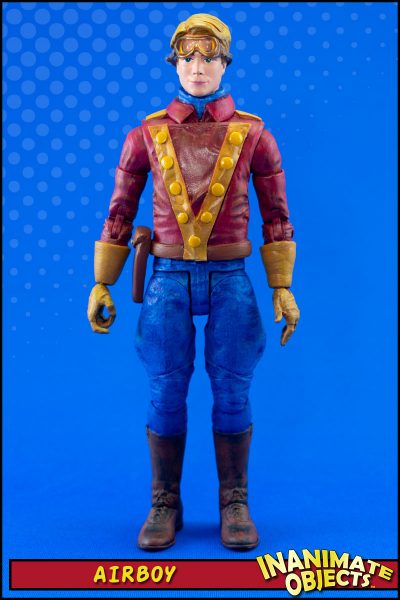 I made Valkyrie. I had to make an Airboy. It's a law, right?*
While there have been many minor changes to Airboy's outfit over the decades, depending on the artist at the time, the broad strokes are consistent. I tried to find a happy medium. Airboy's recipe is fairly straightforward. He's built on a Diamond Select Rocketeer. (The jodhpur pants were a big selling point.) I cut the coat panel down to a triangle shape. The collar, kerchief, belt, gloves, etc. were shaped using Magic Sculpt. The gun holster is also sculpted, and connects via a pair of magnets. His goggles came from a Bombshells Batgirl.
I would have preferred to use a different head, as I don't like "real" people to fill my comic book roles. But the Rocketeer's hair was too perfect to pass up. So it's Airboy as played by a young Billy Campbell.
Created January 2021
*For those of you too young to know, think of Airboy and Valkyrie as WWII versions of Batman and Catwoman.