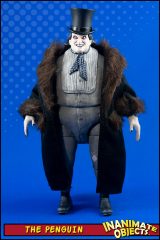 Penguin (Batman Returns)
In its final days of their having the DC license, Mattel finally bestowed upon the fans a 6″(ish)-scale Penguin from "Batman Returns." It was hardly perfect, but better than nothing. (They had previously released a 3.75″ version using a superior sculpt. Why not re-use those files?) The version Mattel released (
read more...
)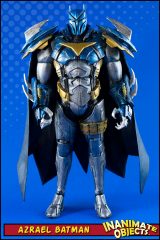 Batman (Azrael)
It's no secret I love Sean Gordon Murphy's "Batman: White Knight" books. His introduction of Jean-Paul Valley is arguably better than the original. And of course I dig the costume designs. Thankfully, Todd McFarlane knocked those out of the park where the figures are concerned. I had seen some folks (
read more...
)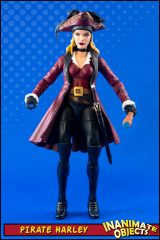 Harley Quinn (Pirate Queen)
Some time ago, I saw a no-paint kitbash project that used the Marvel Legends Elsa Bloodstone figure to craft a female pirate. I knew with a few twists to that recipe that a new career path for our dear, beloved Harley would soon open up. I didn't have to (
read more...
)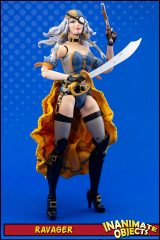 Ravager (Bombshell)
Seems like the farther I make it through the Bombshells roster, the more challenging each design becomes. That's certainly the case with Ravager. But I relished the challenge, and managed to learn a few things. This particular design is based on Emanuela Lupacchino's Bombshells comic cover. (I want to say (
read more...
)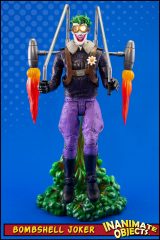 Joker (Bombshell)
As I started work on Airboy, I began to think about what other uses the Diamond Select Rocketeer might have as a base. I'm not sure what prompted this result. It might be because I popped a White Knight Joker head on the body in jest. Whatever it was, it (
read more...
)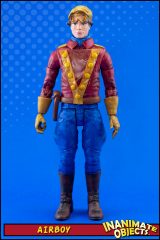 Airboy (Bombshell)
I made Valkyrie. I had to make an Airboy. It's a law, right?* While there have been many minor changes to Airboy's outfit over the decades, depending on the artist at the time, the broad strokes are consistent. I tried to find a happy medium. Airboy's recipe is fairly straightforward. (
read more...
)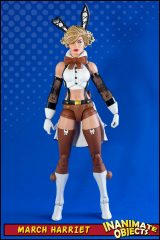 March Harriet
Paul Dini has created more characters beyond our dear Harley Quinn. One of the many "Dinizens" of Gotham is Harriet Pratt, a.k.a. the March Harriet. She fell in with the Mad Hatter and the Wonderland Gang and can hold her own against the Bat family.  This is Harriet as depicted (
read more...
)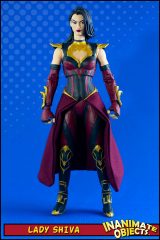 Lady Shiva
Lady Shiva is a repainted Mortal Kombat Kitana by McFarlane. (Ironically, a few weeks after I finished this, Todd announced his own official red repaint. The Casimir Curse holds strong!). I swapped the head for a Diamond Select Psylocke. I added the fabric skirt to help differentiate her from the (
read more...
)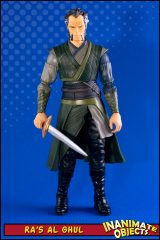 Ra's al Ghul
Old Ra's uses a common recipe. I can't recall where I saw it first, and I don't know who did it first, but it's a great idea. It's little more than a headswap and some minor paint. The body is a Marvel Legends Baron Karl Mordo. I used a DC (
read more...
)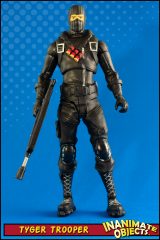 TYGER Trooper
In "Arkham City," Professor Hugo Strange and Mayor Quincy Sharp hired TYGER Security to maintain order. The TYGER troops are ex-military, and act as Strange's private army, enacting his will as he sees fit. This custom started life as a McFarlane Fortnite Havoc figure. (He's the one that looks like (
read more...
)