Floor Prints For Sale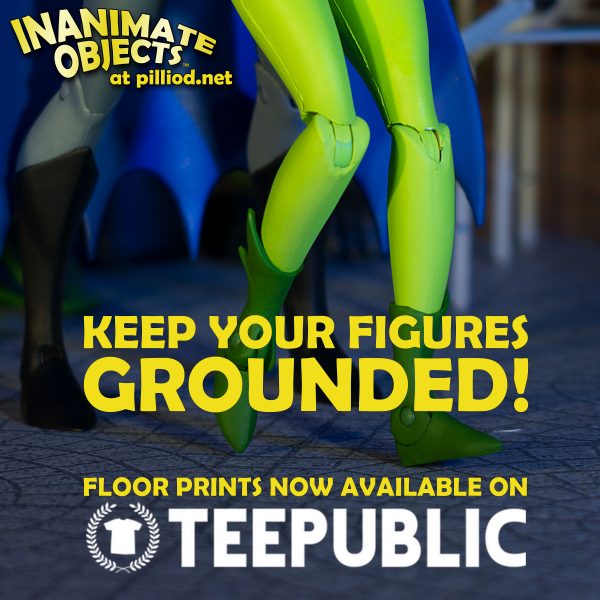 ATTENTION TOY PHOTOGRAPHERS! Are you a fan of Extreme-Sets, Diorama prints, Instaprint Dioramas, etc? Yeah, so am I. Real game changers for toy photography in 1/12th and 1/10th scales. But there's one area in their products that could be improved, and that's the floor. The large, foldable ones tend to not lay flat, and many of the others are just too small. So some time ago I took matters into my own hands. I prepared some poster-sized prints of various floors and ground-scapes that can be rolled out flat, or mounted to foam core or gator board. If you've seen the photography on this site, then you've seen these in use.
But why should I have all the fun? I am making these available to you as prints via TeePublic. Printing posters these days ain't cheap, but TeePublic seems to offer a (mostly) fair price for the size (23″ x 36″). The prices are better when they have their frequent sales. They can handle the printing and shipping, which is something I do not have the means to do myself.
You can oder prints from TeePublic here.
Here are some samples of the various options:
Give some a try and let me know how it goes. (If TeePublic isn't the best option, let's find something else.) I want to see your photos!
One last note, I think TeePublic gives you the option to print at a smaller size. You are welcome to, but then the art won't scale properly.
Casimir