Casimir's Collection 2014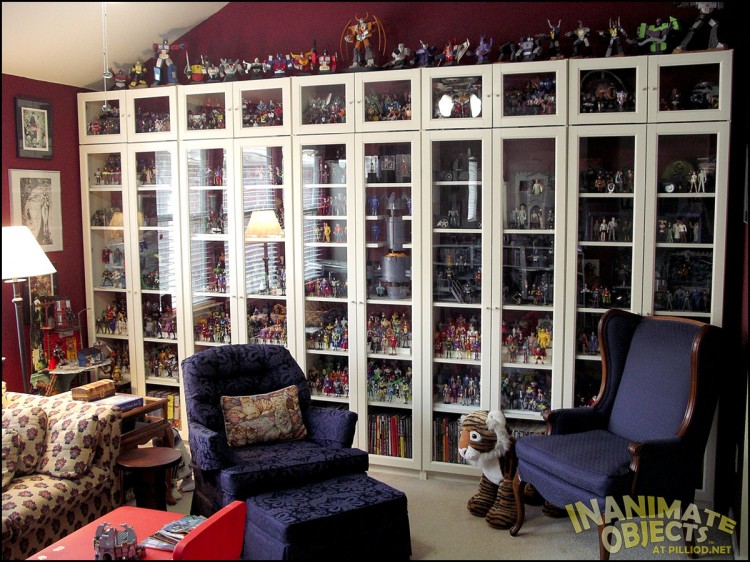 It's been five years since the last collection set of images appeared. Time for a new batch!
Please bear in mind I did little in the way of preparation for these. I simply got a bee in my bonnet and starting shooting photos of the shelves in their natural habitat. So there may be some things out of place. Or dust. Or more dust. Please excuse the dust.
Our collection is hardly the largest. We downsized the collection many years ago and now we try to be selective. Nor is ours the grandest or most expensive. We can't afford the many wonderful over-sized pieces made these days. But it is well organized, and very unique. Thanks to my customs, there is no collection quite like it.
And this doesn't even begin to count the many boxes stored away (tons more DC, the full NECA line of NBX, and much more), or the boy's burgeoning collection.
---
Let's start with the upstairs game room.
---
Next we'll visit my studio.
---
The stairwell and glass cases.
---
The "vintage room." (Okay, it's the guest bedroom.) Everything is on a shelf built around the room, above the level of the door.
---
Finally, the Violist's studio.
---
That's all folks!