1966 Mr. Freeze Gun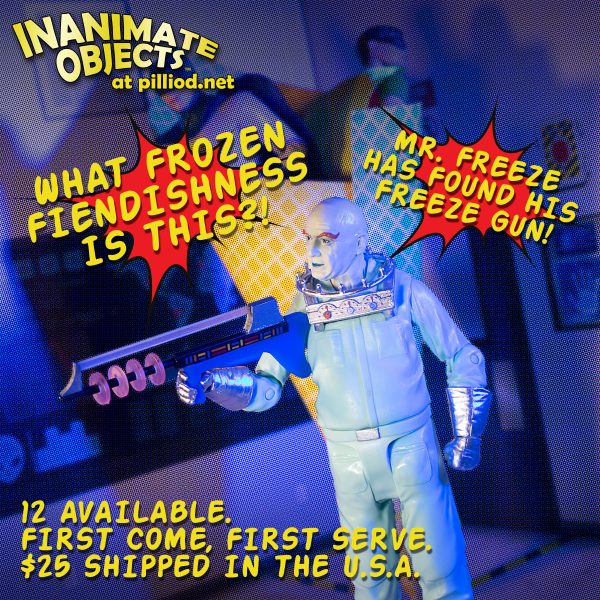 So the McFarlane 1966 Mr. Freeze didn't come with his trademark freeze gun. Yeah, that's stupid, and I have some strong opinions about that. So I decided to do something about it. I made my own! But this time, I did something a little different. I made more!
I have a dozen, 1/12th scale, 1966 freeze guns assembled and ready to ship. I am asking $25, shipped within the U.S. That covers shipping, material, and (a surprising amount of) labor.
The tanks are obviously not included, but there's a hole in the back of the stock, should you want to make your own and run a line to the gun.
These are handmade, not manufactured. There are imperfections in each one! If you are not okay with that, do not request one.
If you are interested, please email tradingpost@pilliod.net. (If you DM me somewhere, it will likely be ignored.) First come, first serve. I will reply back and let you know if you are one of the lucky dozen. I'll also include payment details. (Venmo and Zelle are best, PayPal is acceptable if you are cool with Friends and Family.)
I expect to ship these out this Saturday, September 10th, if not sooner. 
It is unlikely I will be making these again.
Good luck!